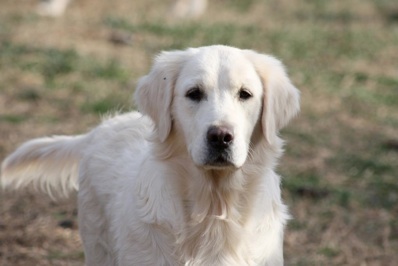 Our sweet girl, Emma is now retired and living in the lap of luxury with a very special family with three little boys about 20 minutes away from us.  She is the only dog in their family and happy to have her human playmates all to herself.   We look forward to our occasional Emma snuggles when she visits.
"Auregrande Toffer's Uptown Abby of Goldensglen JH WC" Abby is now retired and living in the lap of luxury with us on our five acres where she chases squirrels and birds, swims in the creek and enjoys frequent snuggles from her human family.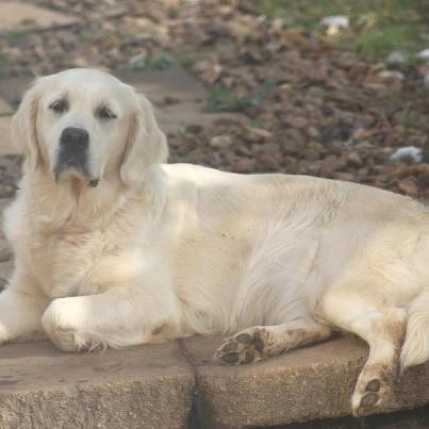 "Zoe" Tanglewood Full of Surprises is retired and living the good life five minutes down the road with her human Katherine, her horse "Sandman" and her cats.  She has yet to meet a stranger and comes by a couple times a month to run zoomies in the back yard with the gang!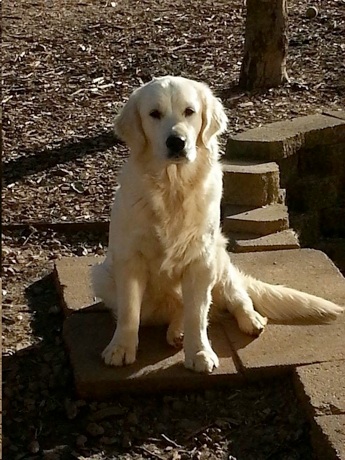 Our beautiful Winnie is retired and now living the life of comfort in the NC mountains with a wonderful family.  She's got a lovely sister to play with and she gets to see her daughter and sister quite often.  We miss her like crazy but are so happy she can be doted on as one of only two dogs.
Our beautiful Gabby is retired and loving life with Rosie and her new human parents living on the lake in SC.  These girls are the apple of their humans eyes, and they are both in training to be therapy dogs.  We get photos often and love seeing how happy they are.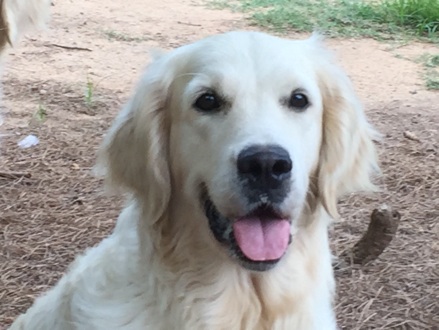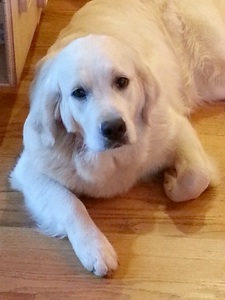 Our sweet girls Ellie and Callie are now retired and living the good life at Goldensglen. Both girls will be living the good life of swimming, playing fetch and getting lots of love from their human family.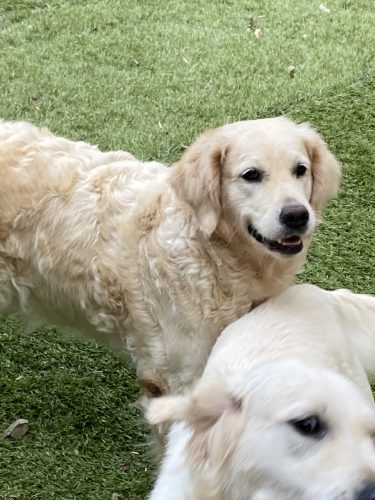 Sweet Callie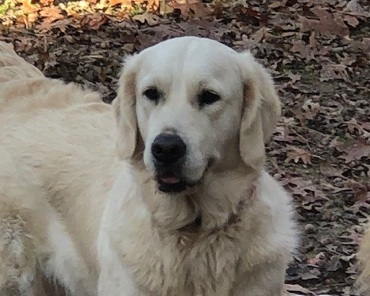 Beautiful Ellie