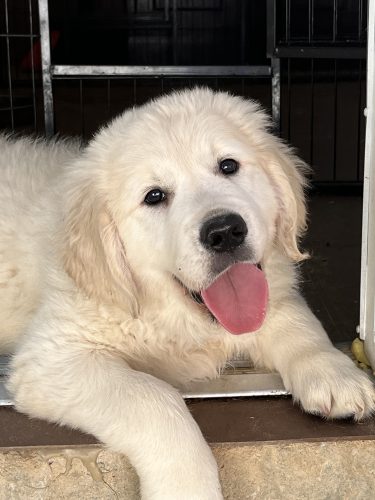 Welcome to Goldensglen Golden Retrievers!
We are a small hobby breeder located in the lovely community of Marvin, NC, 10 minutes south of Charlotte, NC, and within a few hours of Raleigh, NC, Greensboro, NC, Asheville, NC, Greenville SC, Charleston, SC, Knoxville TN and Atlanta GA.   Our neighbors are WONDERFUL and we see horses on our streets quite often.  It's an animal lovers paradise!!   Our dogs have their own 1800sf doghouse complete with heat and air, ceiling fans, Kuranda beds and lots and lots of toys!!  They have a fresh water creek to play in and five beautiful acres to run in every day!  It's a golden retriever dream setting at Goldensglen!!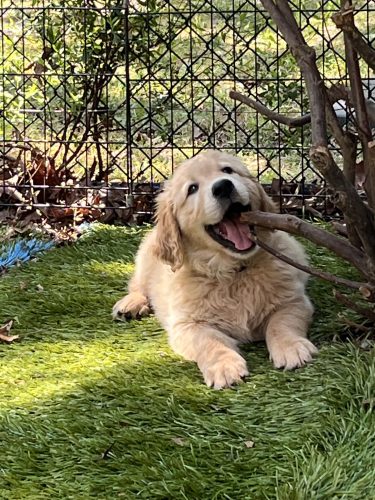 Many of our dogs have been trained as emotional support dogs and several have competed in hunt titles. Our dogs are also Show Champions with some of the finest temperaments around.   Many of our foundation dogs were imported from Great Britain as well as the Netherlands and Finland.  
We strive to produce healthy, loving, beautiful family pets who will be a welcome part of your family for years.  If you are interested in a Goldensglen Golden, please fill out our puppy questionnaire so we can get to know your family better.
We are proud members of the Golden Retriever Club of America, the Golden Retriever Club in the UK and the Sandlapper Golden Retriever club, our local club.  Our pups are AKC registered.  For more information, please email us.