VanGoghlden's Tiptoe to Goldensglen
"Millie"
Sire:  Goldensglen One More Time, CGC
Dam:  Goldensglen Second to None at Vangoghlden
Pedigree: http://www.k9data.com/pedigree.asp?ID=1169825
Eyes: OFA GR-EYE29306/20F-VPI
                  Heart: OFA GR-BCA6058/20F/C-VPI
Hips: BVA 3:4
Elbows: 0:0 BVA
PRA2: CLEAR by parentage
PRA1: CLEAR by parentage
Ichthyosis: CLEAR by parentage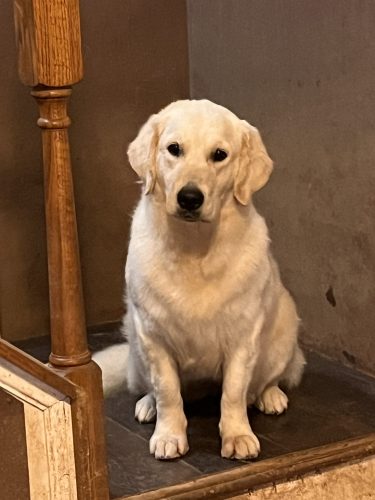 Millie is the product of three of our four foundation dogs. We are so very pleased with how she looks and what a wonderful temperament she has.  Millie is playful and fun and curious.   She's also a hugger and loves to get them!   She also has a passion for fetch.  She's not quite as fast of some of the other girls….yet!
Her sire is our boy Maverick and her grandsire is our boy Max.  Her great grandmother was our beautiful girl Bella and her great grandfather was our lovely Reagan.  The combination of all of these dogs created an absolute beautiful girl inside and out.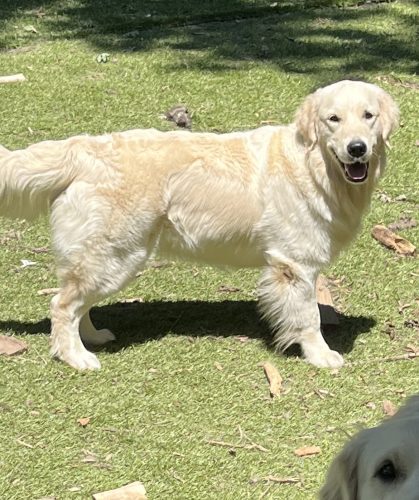 Millie just passed all of her health clearances so we are planning her first breeding some time in 2023.  We have high hopes for her both as a mama and in the show ring.  Our plan is to start showing her after she has her first litter.